Big Daddy before in gasssing shelter, and after in his new home. This big bulldog was saved at the last minute and adopted into a wonderful family where he got to experience snow for the first time! He was number one in his puppy classes.

---
Meet Griffin. He was on the fast track to be euthanized at a high kill shelter when SGD saved him. He was transported to NJ to one of our wonderful receiving rescues where a great family adopted him! It's said that a picture speaks 1000 words... & these happy photos say it all!

---
Meet Linus. He's the little guy on the far right. Linus ( & his 2 buddies in the picture) were about to be killed when a volunteer at the kill shelter called us & asked if we could save them. We said yes...& the next thing they knew they were out the door & on their way to safety! All 3 arenow in their new forever homes. Here's Linus lounging on the bed with his 2 new feline siblings - life sure is good!

---
"Stardust new name Shiloh and 2 of her babies Neptune (now Jake) and Jupiter (now Dakota) are doing great. My sister adopted the 2 puppies first and called us about the mom needing a home. We fell in love with Shiloh the minute we met her. She is so gentle and loving and deserves a good life. All are healthy and loved so much and get to play together a lot. It has been a very Merry Christmas for all of us, the dogs have brought us such joy. My son Jonathan is teaching Shiloh how to be well rounded athlete and plays ball with her every day, she is getting pretty good."

---
Meet Charlie. His fate was about to be sealed at the kill shelter where he was dumped when SGD stepped in & saved him. As you can see, he's got a new forever home & is a very happy camper, shown here enjoying some snuggle time with his new 2-legged sister!

---
Meet Rudy. He was given up by his owner in GA as he could not afford to keep him any longer. We saw him in the shelter (photo on left) and fell in love with this big boy. We had to save him! He was sent to one of our receiving partners and from there he went to his forever home. This is Rudy at home (photo on right) up North.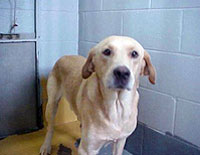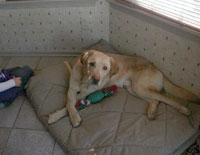 ---
Meet Brandee. She was saved from a high-kill shelter at the last minute. She is with a loving family now (photo on left) and has a new canine companion to play with (photo on right).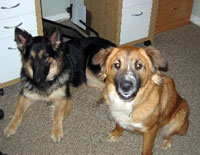 ---
Meet McCaw. He had a big strike against him in the shelter because he's a bully mix. So many pitbulls and mixes never make it out. We saved McCaw at the last

minute and sent him up North to one of our receiving partners where he was adopted by his new dad. As you can see, he's very spoiled!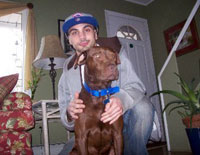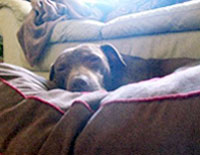 ---
Little Iris was a mess at the shelter. She was so frightened she would hardly move out of one spot (photo on left). We were able to save her and send her up North where she was adopted by a loving family. They are so patient with her, and as you can see from her photo, she's a happy little girl (photo on right).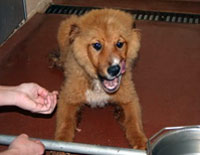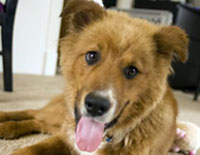 ---








Saving Georgia Dogs, Inc
PO Box 260
Barnesville, GA 30204



Saving Georgia Dogs is a 501(c)(3) non-profit animal welfare organization & licensed rescue in Georgia dedicated to saving animals on death row in high-kill shelters with an emphasis on shelters who use gas as a method of euthanization.